Framing a Future
Introduction
Bridge School staff and colleagues recognize the importance of building not only academic and social skills in each student, but also supporting each individual's development of self-determination and fostering the establishment of robust social networks. As one parent said, "A transition is not just a phase that happens. It is a long process that requires finding creative ways of living" (Nancy Draper, 2005, p. 8). Framing A Future (FAF) is an important tool that professionals and family members can use to gain key insights into the interests, preferences and goals of each individual. Unless we know what a child is hoping to become, how a child is hoping to live, etc. the key people responsible are unlikely to spend the necessary time and energy to support the development of skills and abilities that will ensure that person success in their future. The tool assists students and their families in creating a vision for the future so that they can begin the transition planning process.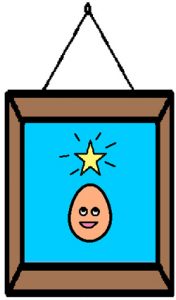 FAF is a tool designed to assist students/young adults who use AAC, their families, and professionals in identifying preferences, interests and needs as they begin preparing for the transition from school based programs to a post school setting. It was designed to be student-centered and assist the student/young adult and their family to prepare for and self-advocate during this transition process. This process also allows them to share what is going well in their lives and what areas of their lives they'd like to improve or change. It is critical that the young adults participate in this self-discovery survey and subsequent planning. They should be the informants during the process rather than a parent or caregiver as there may be conflicting priorities. There are times however when the young adult may need assistance from a parent/caregiver to participate in this survey.
While the focus of preparing students for transition has logically been placed on providing work experience and training, we know that many other areas of life need to be addressed. Students with disabilities need to explore their own interests and preferences, understand some of the challenges they may face, and be better prepared to advocate for their own interests.