User Perspectives
We consulted with 3 individuals who exemplify the qualities and characteristics of self-determination and who use AAC. We asked them to assist us by lending their perspectives based on their own experiences, successes and set-backs. We wanted them to help inform our practice as we supported our middle school students through the process of gaining and using the skills to assume greater control over their lives and becoming causal agents in their own lives.
We asked them to tell us what self-determination is from their perspectives:
I define self-determination as being motivated, speaking up and not letting anyone change your mind.
April went on to say that in pursuing her goal to graduate from U.C. Berkeley she did experience set-backs due to the challenges she faced managing her living situation while remaining academically successful. She found it necessary to adjust her expectations and goals and she enlisted the necessary people in the Residence Program as well as the University to assist her in her change in strategy, with the long-range goal remaining the same. She reached her goal in May 2012 when she graduated with a degree in African American Studies.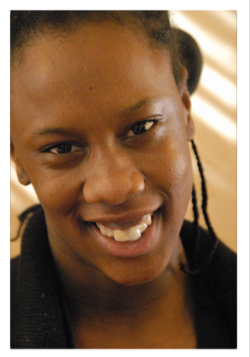 Self-determination for me is when I choose for myself what the direction of my life should be.
Lateef goes on to say that it is an ongoing learning process to advocate, gain access to resources and to balance and prioritize all the things that go on in his life. He has found that staying organized and setting a time for each task has helped him accomplish his goals.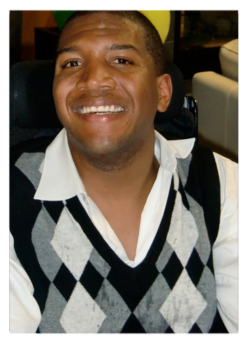 To me, self-determination is teaching yourself how to get things done. People can help you along the way, but self-determination comes from inside of you. Self-determination is trying to do the best you can and not giving up.
Tyson said that his most important resources have been the people around him – family, friends and professionals who have taught him how to do things so he could either accomplish them himself or instruct others in completing them. He goes on to say that learning to self-advocate is a life-long process, "You are going to be a student and a teacher all your life. You will have to fight for your rights and teach yourself as you go through life. Accept help, ask for help and teach everyone you can."